Cinnamon and Sugar Lavash Chips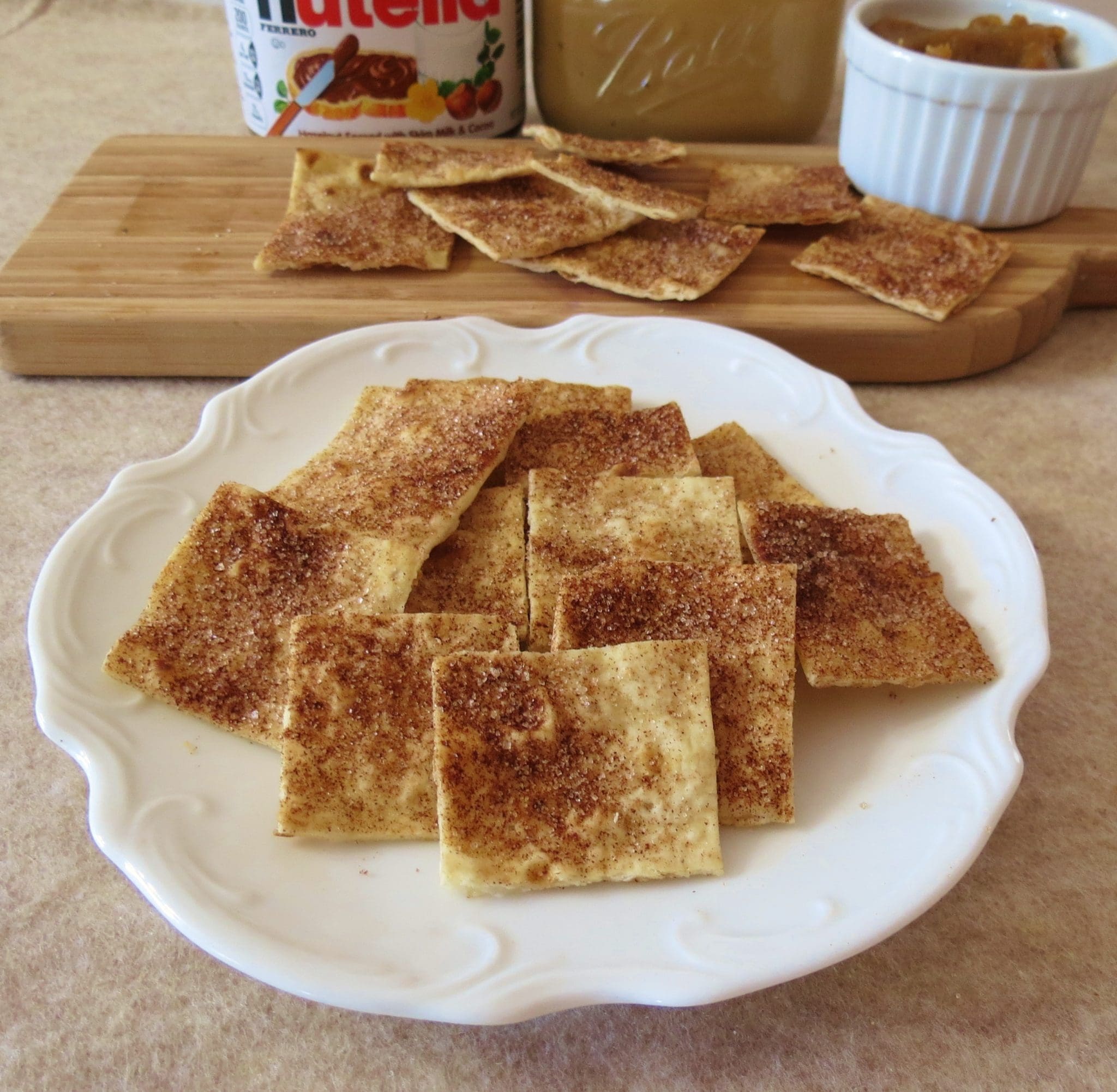 2 sheets of Lavash Bread
1 tsp. cinnamon, ground
1 tbsp. sugar
Cooking Spray
Preheat oven to 350 degrees
Line a baking sheet with aluminum foil and spray with cooking spray.
Cut one sheet of lavash bread into 30 squares. Do the same with the other pieces. I found cutting them with a pizza cutter works quick and easy.
Line the Lavash bread on baking sheet. Try not to overlap them. Lightly spray with cooking spray.
In a small bowl add cinnamon and sugar. With a sifter add the sugar and cinnamon and shake over the lavash bread.
Place in oven and bake for 5 minutes. Flip the crackers and bake for 2 minutes more.
Recipe by
PB + P Design
at https://www.peanutbutterandpeppers.com/2012/10/14/weekly-recap-12/