Crunchy Stuffed Pumpkin French Toast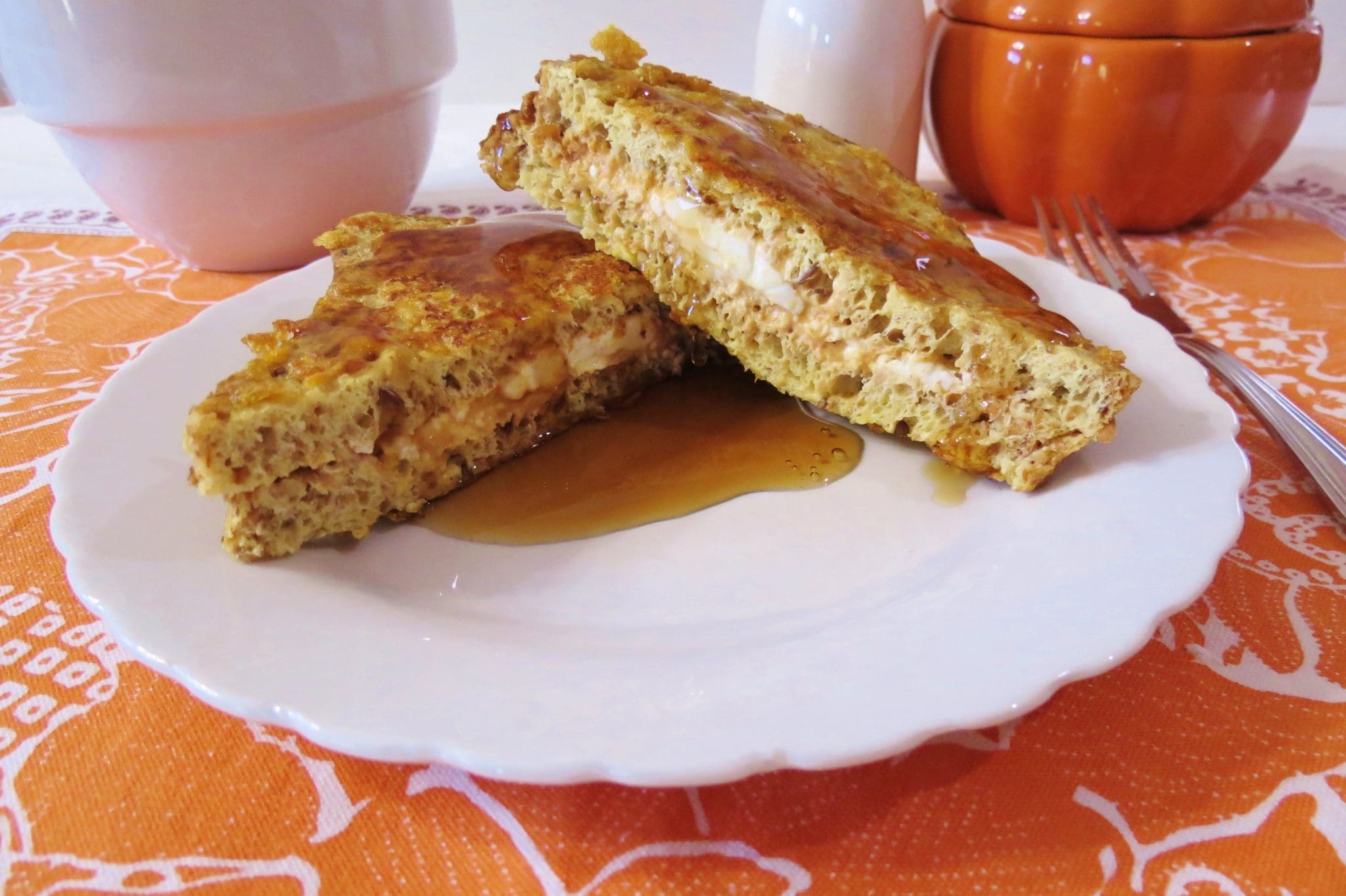 2 tbsp. cream cheese, fat free
1 tbsp. pumpkin, canned (not pie filling)
½ tsp. stevia
⅛ tsp. pumpkin pie spice or cinnamon
1 egg or ¼ cup egg substitute (I used egg substitute)
1 tbsp. non-fat milk
½ tsp. vanilla
¼ cup corn flakes, crushed
2 slices wheat bread
In a small bowl, mix together, cream cheese, pumpkin, stevia and pumpkin pie spice. Spread mixture onto bread. Put bread slices together to make a sandwich.
In a shallow bowl, add egg, milk, and vanilla, mix until combined.
In another bowl, add crushed corn flakes.
Spray a skillet with cooking spray and set over medium heat.
Carefully take bread and dip in egg mixture, coating both side of the bread. Then dip both sides of bread into corn flake mixture.
Place in the skillet and cook each side until golden brown. About 2 - 3 minutes per side.
Recipe by
PB + P Design
at https://www.peanutbutterandpeppers.com/2012/09/06/crunchy-stuffed-pumpkin-french-toast/