Date and Walnut Quick Bread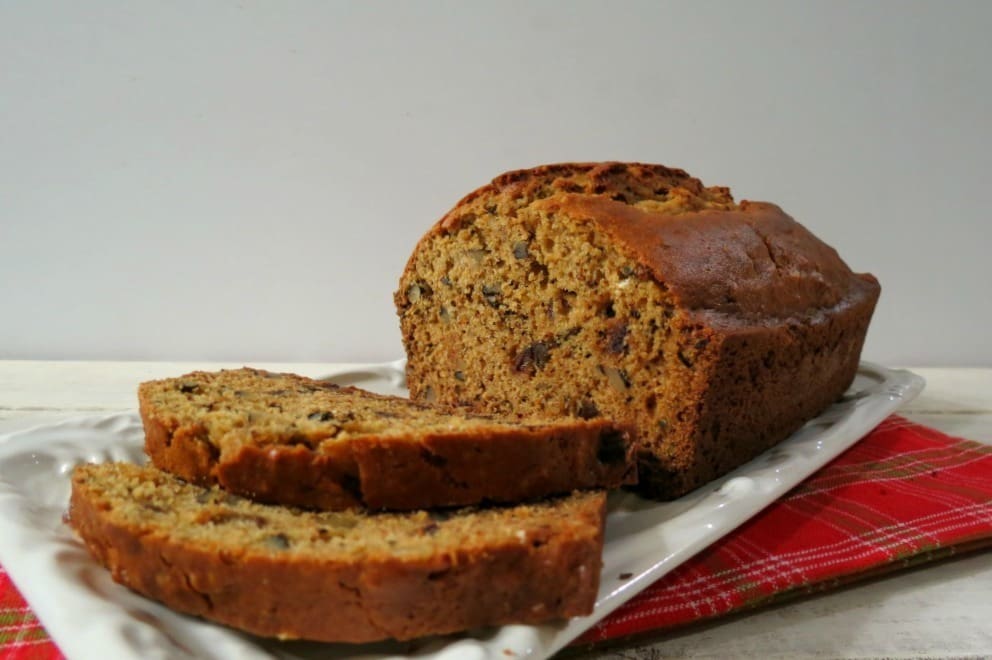 Serves:
1 large loaf, 15 slices
1 cup pitted dates, roughly chopped
¾ cup warm water
3 tbsp. butter, melted and cooled
½ cup sugar
2 eggs
1 tsp. vanilla extract
¼ tsp. rum extract
1 cup Diamond of California Walnuts, chopped small
chopped
1½ tsp. baking soda
¼ tsp. salt
1½ cups whole wheat pastry flour
Preheat oven to 350°
Grease 1 large loaf pan with cooking spray; set a side.
In a small bowl add pitted dates and warm water and let it soak for at least 10 minutes; set a side.
In a large bowl, mix butter, sugar and the eggs until combined. Stir in vanilla and rum extract; mix until incorporated. Add pitted dates, water the dates were soaking in, Diamond of California Walnuts, baking soda, salt; mix until combined. Add the flour and stir just till incorporated.
Spoon batter prepared loaf pan. Use the back of the spoon to smooth batter out.
Bake for 45 - 50 minutes up to 1 hour (my oven cooks quick, mine took 45 min)or until a wooden pick inserted into center comes out clean. Cool in pan on a wire rack 10 minutes; remove from pan to wire rack.
Recipe by
PB + P Design
at https://www.peanutbutterandpeppers.com/2013/12/04/date-and-walnut-quick-bread-diamondfantasies/