Birthday Cake Smoothie - Guest Posting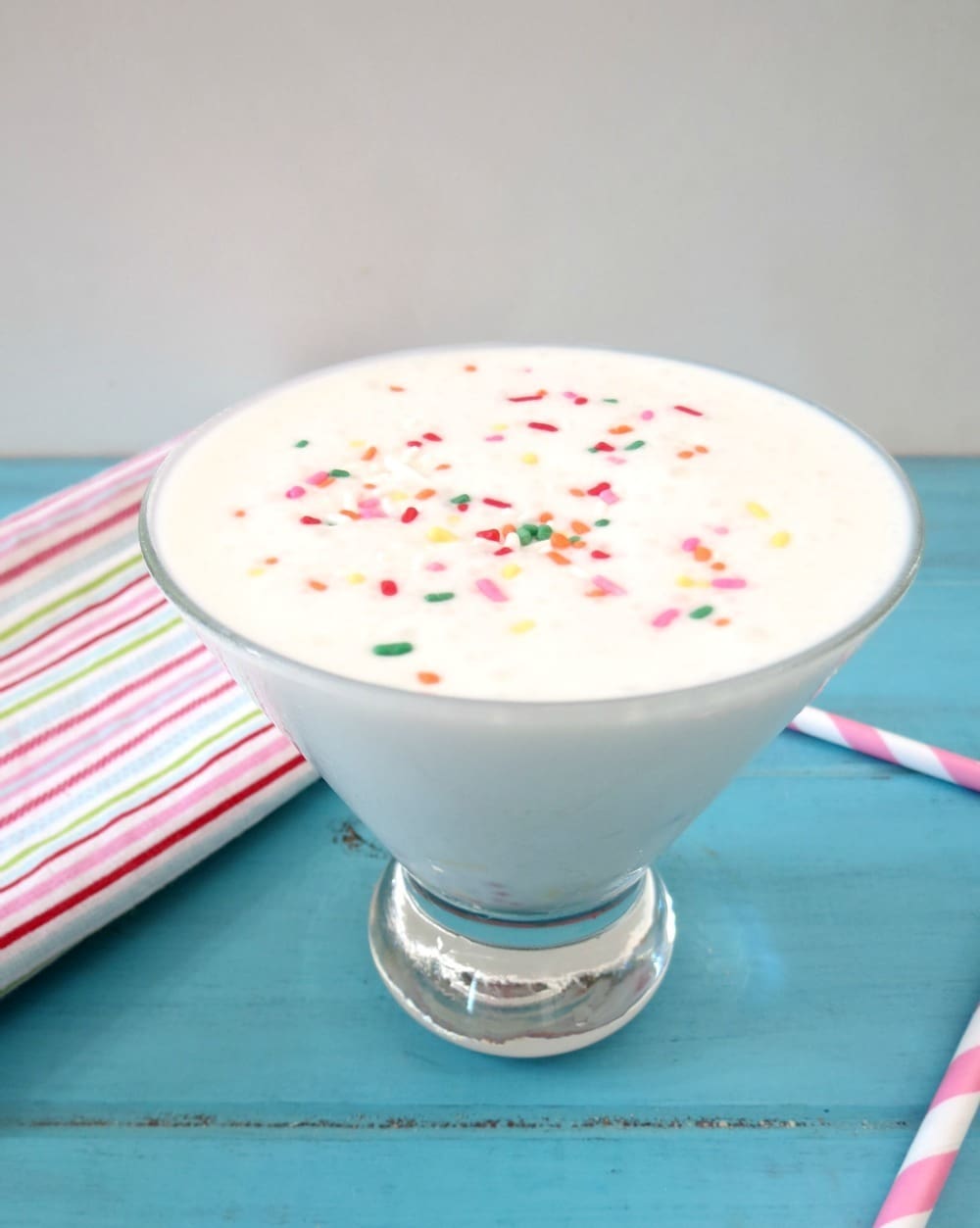 Author:
Jennifer Drummond
½ cup non-fat milk, or your favorite kind
1 cup greek yogurt plain or vanilla
1 tsp. butter extract
2 tsp. vanilla extract (omit if using vanilla flavored yogurt)
2 pkt. stevia (to taste)
1 cup ice
sprinkles
Place all ingredients in a blender, except sprinkles and process until combined and smooth. Top with a few sprinkles.
Note: Start off with ½ teaspoon of the butter extract and work your way up from there. Depending on the yogurt you use, the extract can be very strong. Also, if you use vanilla yogurt, do not use the vanilla extract.
Recipe by
PB + P Design
at https://www.peanutbutterandpeppers.com/2013/08/02/birthday-cake-smoothie-guest-posting/