Buffalo Shredded Chicken Burger - Crockpot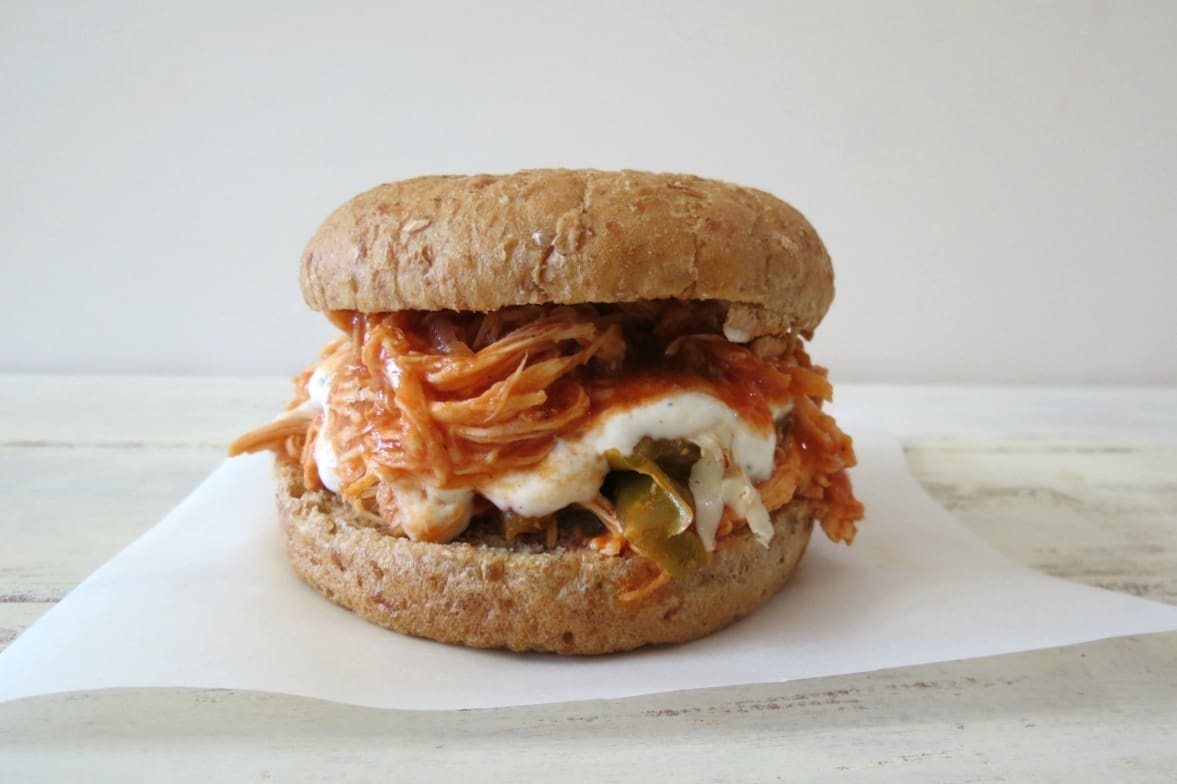 1 large bell pepper, seeded, sliced into strips
1 large onion, sliced into rings
1½ lbs. chicken, skinless boneless
2 cups Franks Hot Sauce
¼ cup ranch seasoning (mix only)
4 oz jalapeno cheese, fat free, shredded
6 whole wheat hamburger rolls (I used Alvarado Street 140 calories)
In a Crockpot, add onions, bell pepper and chicken. Add 2 tablespoons of ranch seasoning. Add hot sauce and two tablespoons of ranch seasoning. Cover and cook on low for 6 to 8 hours.
About an hour before the chicken is done, with two forks shred the chicken and mix in the sauce. Cook for one more hour.
On a baking sheet, add parchment paper and separate the rolls, and place rolls on sheet. Place 4 oz of chicken onto the bottom of each roll, top the chicken with ½ oz of cheese. Place in the broiler and cook for about 1 minute or until cheese has melted and rolls are lightly golden.
Serve and enjoy!
Calories per burger including cheese and bun: 303, Fat: 3, Cholesterol: 65, Sodium: 3747, Potassium: 74.5, Carbs: 31, Fiber: 3.7, Sugar: 5.4, Protein: 38.8
Recipe by
Peanut Butter and Peppers
at http://www.peanutbutterandpeppers.com/2013/06/10/buffalo-shredded-chicken-burger-src/