Hi Everyone and Happy Smoothie Monday!
To celebrate Mardi Gras tomorrow, I thought I would make one of their famous drinks, the Hurricane, but in a healthy smoothie form.  Have you every had a Hurricane?  It is mighty delish!  It's made with pineapple, orange juice, rum and grenadine syrup.  Yum, yum, yum!  I am sure you already have a pretty good idea what is in my smoothie and boy is a good one!


My smoothie is made with frozen pineapple, freshly squeezed orange juice, freshly squeezed lime juice, yogurt and to give it the true Hurricane flavor, rum extract!! However, I didn't tell you this and I will deny, deny, deny! But you could use real rum and have it as a cocktail. He he


The smoothie turned out light, fruity, sweet, tropical and oh so amazing!! I love the flavors of orange and pineapple together and the lime juice balances it all out! My Husband was very pleased with his Saturday 10am smoothie! Every Saturday like clock work, are you making a smoothie today. But whats weird, I ask him if he wants one for work and he always says no. Hmmmm? But on the weekends, it smoothie time!! Odd man!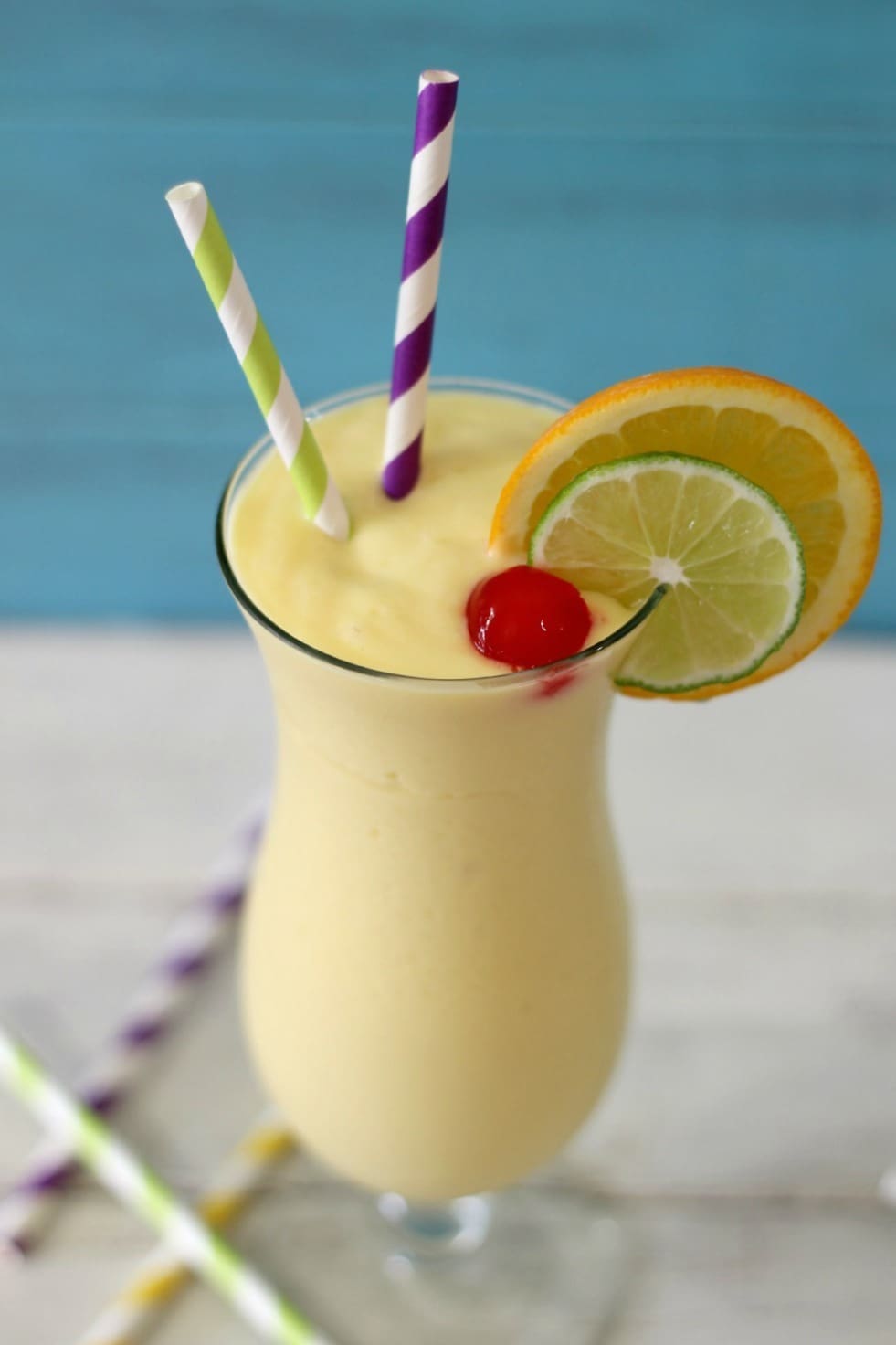 I thought I would dress up the smoothie by adding a little slice of orange and lime and of course a maraschino cherry! Love those cherries! I thought I would put an umbrella in the drink, but then I realized this is Mardi Gras, not Cinco de Mayo! You know whats funny? I like to dunk my cherries in my drink and let it sink to the bottom. Then when my drink is done I have a little cherry surprise left. I know crazy, huh? I am a tad odd.


[amd-zlrecipe-recipe:667]


Well my Friends, I have exercise, blogging and recipe creating to do! So I am out of here!!
Have a great Monday!!
Toodles,
Jennifer