Hi Everyone,
Today, I thought I would put together my favorite Mexican recipes just for Cinco de Mayo! However,  Mexican food is so good you should eat it all the time!
Appetizers:
6 Layer Taco Dip
Taco Cups
Taco Wontons
Homemade Tortilla Shells
 – Easy
Dips and Spreads
Jalapeno Cilantro Hummus
Jalapeno Dressing
Mango Salsa
Restaurant Style Salsa
Taco Dip
Drinks 
Pina Colad
a
Watermelon Strawberry Lemonade
Main Dishes and Sides
Black Beans with Pepper, Onions & Tomato Taco Filling
Grilled Flank Steak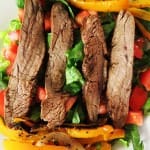 My personal favorites from the list is the homemade tortilla shells, taco lasagna, taco salad, jalapeno dressing and jalapeno cilantro humus.  Yum!  I think I'm going to make the taco lasagna later this week!!
Have a great day!!!
Jennifer
P.S.  I almost forgot, I also LOVE the Restaurant Style Salsa!  It tastes like Chili's salsa!  It's my favorite salsa ever!